In this Augusta Precious Metals review, we found they are one of the most impressive gold IRA companies to invest your retirement savings.
They feature many fantastic account options designed for established professionals looking to diversify their investments.
They could be one of the best gold IRA providers nationwide with tailored options to meet your every need.
Augusta Precious Metals Review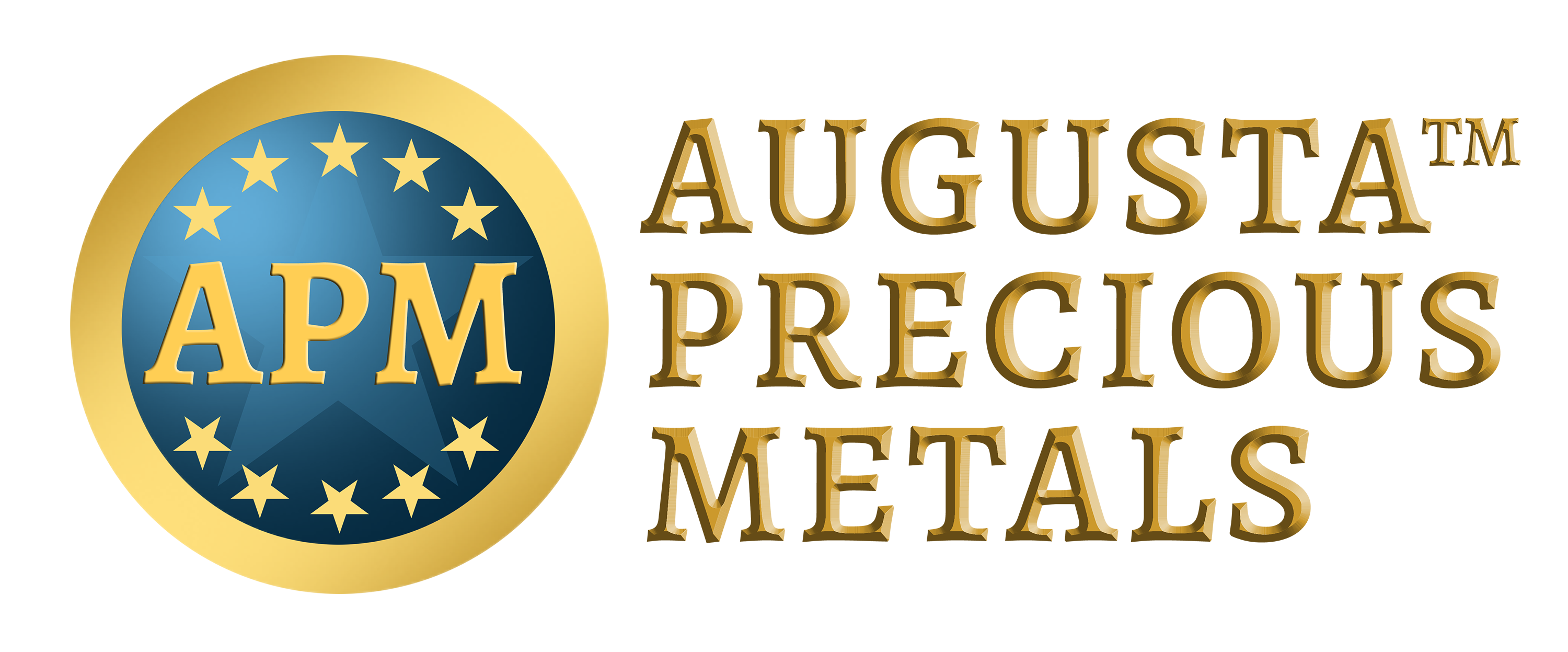 Augusta Precious Metals is a gold IRA company owned and operated by the Nuriani family, with Isaac Nuriani as the CEO since 2012.
They specialize in precious metal IRAs and self-directed retirement accounts, allowing people to invest in IRS-approved precious metals.
With their help, you can create an investment account that allows you to buy coins and gold bars and set up a silver portfolio.
One of Augusta Precious Metals' largest advantages over its competitors is experience.
They have dozens of precious metal specialists in their employ, offering extensive knowledge to first-time and veteran investors.
Also, as they work with more illustrious clientele, you can guarantee you'll have a company that exudes professionalism and expertise.
Augusta Precious Metals guide their clients through the account opening process while streamlining your precious metals' funding.
There's also the option to roll your existing 401(k) or IRA into different retirement accounts with their help.
Who Is This Gold IRA Company Meant For?
Multiple groups of people can benefit significantly from working with Augusta Precious Metals for their retirement accounts.
First and foremost, their lengthy history makes them one of the most trustworthy silver or gold companies you can sign with.
Additionally, they help diversify your retirement savings considerably simpler with knowledgeable and helpful associates.
When you begin building your savings for the rest of your life, the last thing you want is to lose money in your accounts due to inflation.
This is where a self-directed IRA comes into account, as you invest in solid, physical products.
Your accounts will withstand many economic issues, such as inflation, which is why they're so popular.
Augusta Precious Metals is also a great choice if you already own gold IRAs but want to diversify into other precious metals.
Since the company works with many other materials, you can own a diverse collection of items to fund your retirement.
It's always easy to talk to an associate to see your options if you want to purchase additional assets.
It can be challenging for a first-time investor to know what to do, especially when creating a gold IRA.
This is one of the most remarkable things about Augusta Precious Metals, as their team of specialists is some of the best.
They not only guide you through the signup process but also offer investment advice on the price of gold, making them a one-stop shop for retirement.
The final thing to note when deciding who Augusta Precious Metals is for is their minimum account deposits.
Currently, the company requires all new account owners to deposit at least $50,000 before being able to open a gold IRA.
They're not the best option for young investors yet to establish a reasonable retirement nest egg.
What's Included?
As someone looking to begin a decent-sized retirement account, you must consider everything you'll receive when signing up with a gold IRA company.
Augusta Precious Metals has plenty of interesting products and services to meet your needs.
Also, they're designed to be customizable, scaling to the level of investment you desire for your retirement.
It's important to remember that Augusta Precious Metals specializes primarily in 401(k) and IRA rollovers.
Most of their products are exclusively available to people who want to invest in gold to prepare themselves for inflation.
That said, other types of metals can be arranged for purchase, depending on your budget.
With all this in mind, let's now get into the different products and services included with an Augusta Precious Metals account.
As you would expect, the most popular investment solution at Augusta Precious Metals is their gold and silver IRAs.
These accounts allow you to purchase physical metals previously approved by the IRS.
Any gains you make on your precious metal investments are tax-deferred with an IRA until you retire.
You might think this sounds quite similar to a traditional IRA.
However, gold or silver IRAs allow you to keep your precious metals through a third-party custodian.
Gold and Silver Coin Purchases
Although this wonderful company specializes primarily in gold IRAs, they also allow you to buy physical coins.
With their ample industry knowledge, you can get your hands on top-ranked premium coins to add to your collection.
As an alternative form of investing, this is also a highly attractive product for you to consider.
A few examples of the premium gold and silver products you can purchase include:
Silver or gold American Eagles
Gold American Buffalos
Gold or Silver Canadian Maple Leafs
Canadian Silver Eagles with Nests
Gold or Silver Bullion
Instead of investing in coins, there's also the option of choosing gold or silver bullion from Augusta Precious Metals.
Along with their premium gold and silver bullion coins, there are also luxurious gold and silver bars to consider.
A few examples of what they keep in their inventory include:
10 oz gold bar
1 oz gold bar
1 oz Austrian gold coin (randomized)
Overview of Features
The key features of Augusta Precious Metals you need to know about are as follows:
Online Educational Conference
One of the more unique services you'll unlock when you become an account owner at Augusta Precious Metals is a web conference.
This one-on-one conference will help provide you with the essential investment advice you need to get started from retirement account managers.
You'll learn about diversifying your portfolio, buying silver and gold, and owning a gold IRA to hedge your physical assets against inflation.
Guaranteed Lifetime Support
Far too often, when people sign up for an investment account, they get help initially but are left to fend for themselves after opening an account.
With Augusta Precious Metals, you're guaranteed to have lifetime customer support to help you at any step of the way.
Their team of experts have multiple avenues for contact, ranging from email queries to telephone calls.
There is an unparalleled opportunity to benefit considerably from a gold IRA with this company over others because of fees.
Depending on your account type and the number of investments you have, many storages, custodians, and setup fees could be waived.
However, it's important to note that most fees will be covered the more you invest.
Customers who sign up for silver (or higher) accounts won't worry about extra fees.
However, this offer is available ten years after signing up for an account.
Afterward, you'll be responsible for returning to the original fee structure for regular account owners.
If you were to open an ordinary account and meet the $50,000 minimum deposit, you could still be on the hook for annual fees.
These added costs include:
Setup Fees: $50
Custodian Fees (Annual): $80
Storage Fees (Annual): $100
Markup Percentage
When working with a gold IRA company, you can guarantee they place a markup on the precious metals you purchase.
Outside of their fee structure, this is one of the only ways they can make money to keep operating as a company.
That said, Augusta Precious Metals has some of the smallest markups at just five percent.
Another massive advantage of becoming a customer with them is they never charge shipping or transit fees, unlike their competitors.
Regardless of how many investments you own, transport costs are always covered by Augusta Precious Metals.
Apart from the costs of setting up your account and securing your precious metals, there are other fees to consider.
When you're buying and selling gold, much like any different investment account, there are fees to pay to the company you're working with.
Augusta Precious Metals takes $0 in commission and transaction fees, which is exceptionally helpful.
However, there are percentages charged across purchases on bid or ask spreads, depending on the product type.
You'll most likely pay five percent on common bullion items and 33% on premium products.
There's a common myth that the IRS allows individual investors to store their physical gold from their IRAs.
This is certainly not the case, and some laws prevent this from happening.
You will be required to store your gold IRA gold or silver in an IRS-approved facility.
Fortunately, Augusta Precious Metals offers many different storage solutions, depending on your preference.
As per the company, their top recommendation is to opt for the Delaware Depository.
You might find a separate preferred depository that could be preferable, depending on what's most convenient for you.
A few of the locations where Augusta Precious Metals is known to have depositories include:
Nampa, Idaho
Los Angeles, California
South Fargo, North Dakota
Bridgewater, Massachusetts
Springfield Gardens, New York
Mississauga, Ontario, Canada
Storage Insurance
One of the most important things to consider when choosing a storage facility for your gold is the insurance policies of each storage location.
Since Augusta Precious Metals recommends the Delaware Depository, they have some of the most impressive coverage.
Their insurance policy is bought from Llyod's of London and has one billion dollars in all-risk protection.
Exclusive Buy-Back Program
If you've just opened your gold IRA, you will unlikely to consider selling your investments soon.
However, Augusta Precious Metals ensures you're always covered if you're faced with the need to do so.
With their unique buy-back program, you can guarantee you'll always have a buyer readily available when you need to sell.
This feature can be beneficial whether you want to take a required minimum distribution or liquidate your accounts.
Alternatively, you can choose to find a buyer on your own, but Augusta Precious Metals has been known to offer highly competitive rates.
Nothing is more important than ensuring your retirement goals are in safe hands.
With Augusta Precious Metals, we've found they have some of the highest customer reviews nationwide.
There are multiple sources to consider which give you a true insight into the company's professionalism, diversity, and helpfulness.
On the Better Business Bureau, Augusta Precious Metals holds an A+ rating, speaking to the low number of complaints against the company.
Their Google ratings are also above 4.8 stars (out of five). For added measure, the Business Consumer Alliance has granted Augusta Precious Metals a AAA rating.
Pros:
Has an impressive business rating for precious metal assets
Spectacular customer service for ongoing education
Potential waived fees for ten years
Straightforward account signup using knowledgeable agents
Cons:
Lengthy onboarding process
High account minimums for financial transactions
How to Open an Account With Augusta Precious Metals
You'll have a few steps to take to begin the account opening process with Augusta Precious Metals.
Fortunately, they help you along the way, which makes it simple to choose their company as the best spot for your retirement accounts.
Let's look at the quick steps to follow.
Step No. 1: Contact Augusta Precious Metals
You'll need to first get in touch with the company and tell them you're interested in opening an account.
At this time, you'll work with an agent to help answer any questions you may have.
Once satisfied, you will receive all the account opening paperwork.
It's important to accurately fill out your personal and financial information while sending the documents back promptly.
It will help you begin investing in some of the most precious metals sooner than expected.
Step No. 2: Meet the Teams
Once you've completed the onboarding documents, it's time to meet your investment team.
Augusta Precious Metals offers a lengthy signup process, but it's well worth the time, as you learn a ton of valuable information.
You'll have a one-on-one web conference or call with the economics analytics team.
Customers will then work alongside the IRA processing time to fill out additional forms, such as transfer, custodial, and rollover paperwork.
It's guaranteed the team will keep you up-to-date with the processing speeds of your documents while opening your account.
Step No. 3: Begin Purchasing
At this point, you now have an account with Augusta Precious Metals you can use to invest.
After fulfilling your minimum deposit, you can begin to buy precious metal products and have them shipped to your depository of choice.
All in all, Augusta Precious Metals streamlines opening an account far better than their competitors.
Alternative
One of the top alternative gold IRA companies to Augusta Precious Metals is American Hartford Gold.
Both companies allow you to buy many types of IRA-eligible coins for retirement.
However, there are a couple of notable differences between the two.
At American Hartford Gold, clients don't need to worry about having a minimum deposit for their gold IRAs.
Additionally, they feature a price match guarantee, ensuring you get the best possible rates for your precious metals.
It's also important to note they have a buy-back commitment, much like Augusta Precious Metals.
A few additional benefits of American Hartford Gold Group include:
Competitive prices for a wide range of metals
Excellent reviews from highly satisfied customers
Extensive collection of bullion products
Competitive custodian maintenance fee structures
Reduced annual storage fees for affluent members
Built from a team of business educators and investment pros
Works alongside Equity Trust for custodian services
No complaints from consumer affairs
Verdict
Our Augusta Precious Metals review found they are one of the premier solutions for opening a gold IRA nationwide.
With helpful customer service staff, knowledgeable experts at your disposal, and customizable accounts, everything you need for retirement is in one place.
Also, they work with some of the best storage facilities with incredible insurance amounts to protect your retirement.